---
Stephen is dedicated to creating art that beautifies the environment, celebrates life and the human spirit – by instilling feelings of meaning, identity and connection to each other.
Stephen's relationship to sculpture is rooted in a love of nature, constructing things, and a fascination with the tension between nature, humanity and technology.
From 1994 - 2010 Stephen was the Founding Director of ArtSafe; a Service Media foundation which used the arts as a vehicle to transform and save lives of young people. Its programs enabled youth in prisons and inner-city schools to heal from the impact of violence, discover their talents and vocational identities empowering them to become productive community members.
Stephen's works are in collections in the US, Canada, Egypt, France, Germany, Israel, Russia and Spain. They include art for corporations, institutions and residences, inspirational public spaces, functional furnishings, and architectural detailing. 
---
Judith holds a Master's Degree in Landscape Architecture from The Ohio State University. She has been designing public and private residential spaces since 2001 and has painted since childhood.
Education:
M. Ed., Counseling, University of Toledo
M. L.A., The Ohio State University
Recent public projects include:
2017/18  Poesis Graceworks
2016 Perpetual Illumination, Northeast Medical University, 
2016 Whitehall Triangle Garden
2016 Wind and Wings Children's Hospital
2016 Currents, Dayton Metro Library
2015 In Your Backyard, Akron Children's Hospital
2015 Waters of Creation, Graceworks
2014 Fitting the Pieces, Entry Plaza design, Cols. Police Dept Crime Lab
2012 Entryway design, United Church of Granville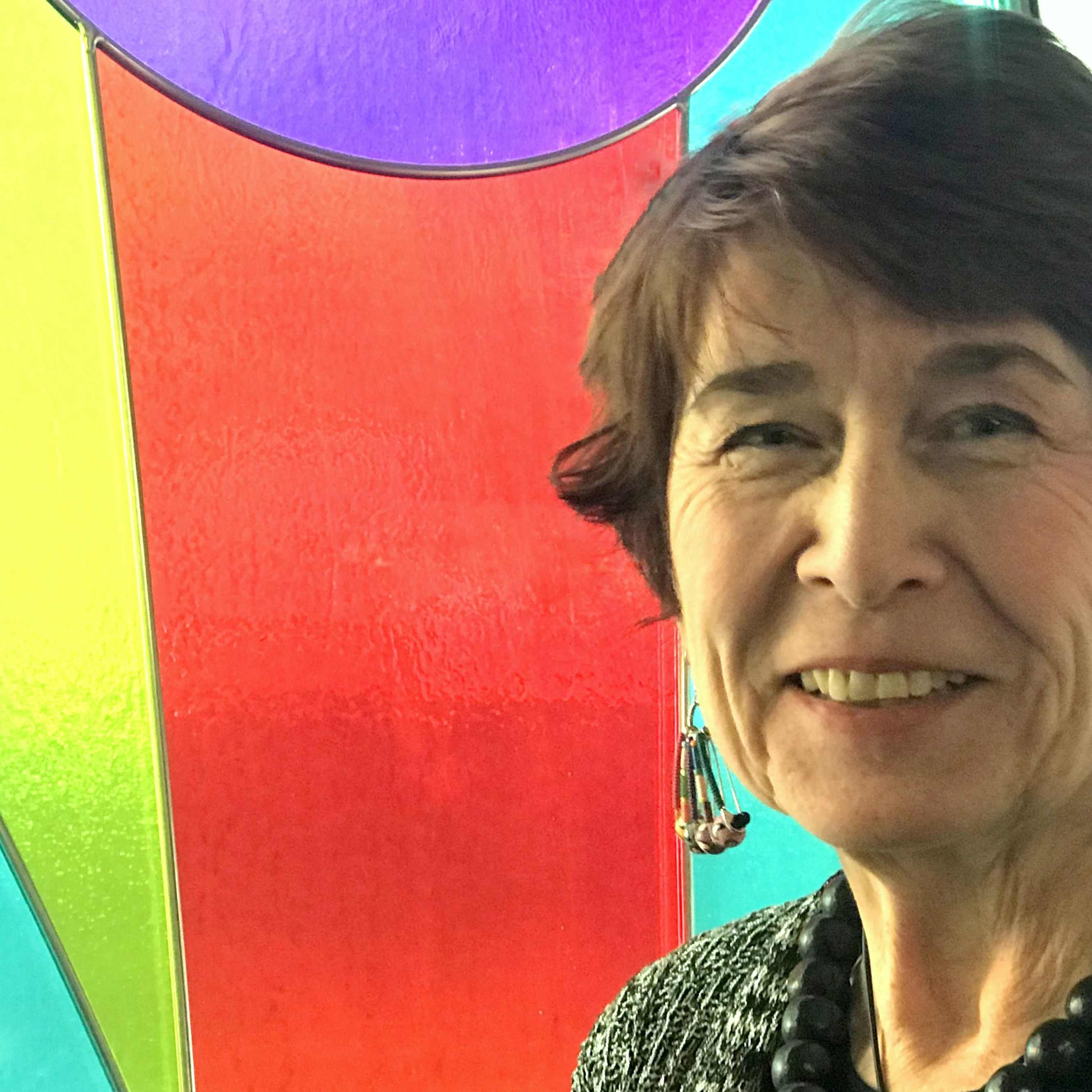 ---
---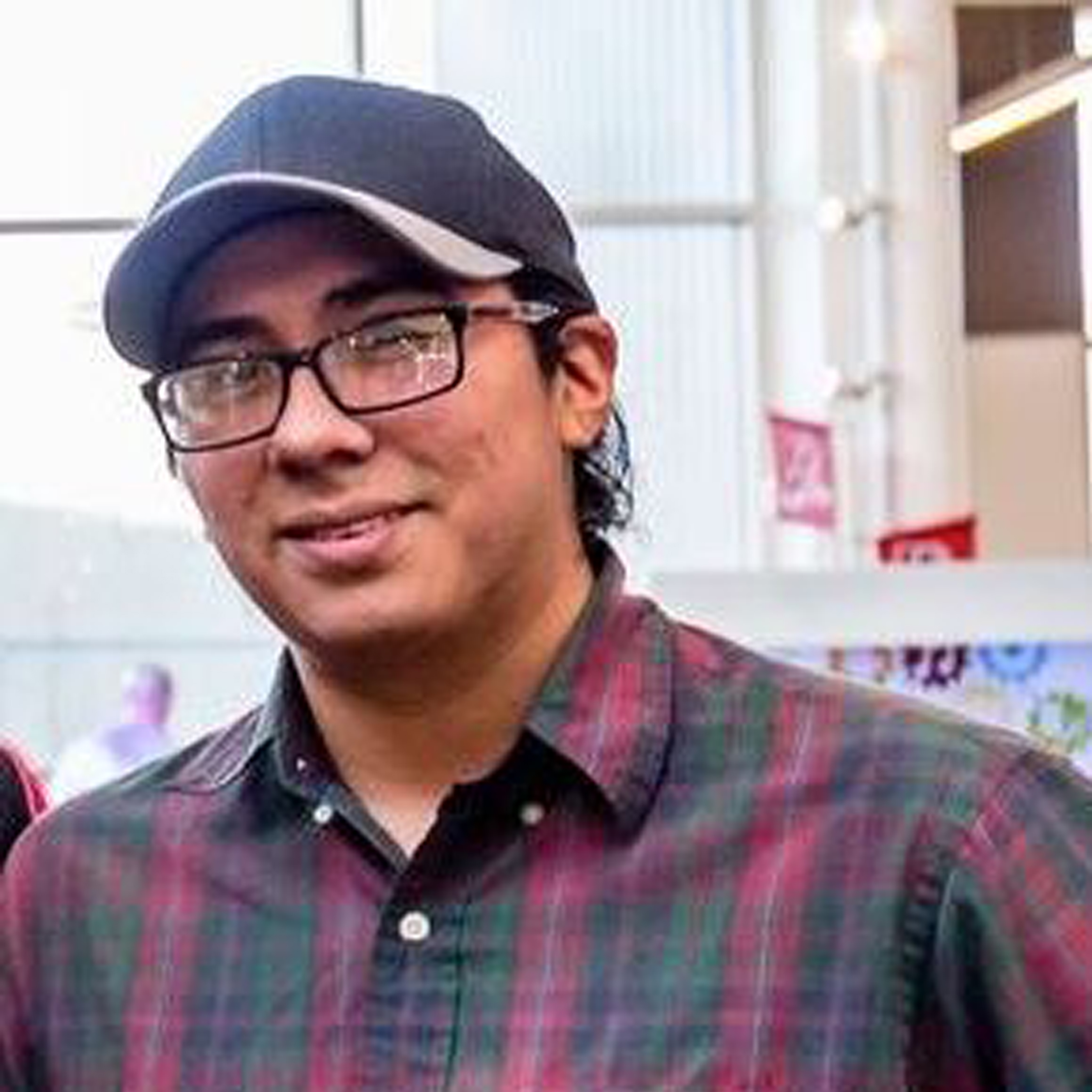 David holds a Bachelor of Fine Arts, Art and Technology at The Ohio State University and has studied Jazz at Capital University.
Selected Commissions:
2017/18  Poesis Graceworks
2016 Perpetual Illumination Studio Assistant
2016 Wind & Wings Studio Assistant
2016 Currents Studio Assistant
2015 In Your Backyard Studio Assistant
2014 Fitting the Pieces Studio Assistant
Selected Exhibitions:
Senior Exhibition 2014 Artist
The Museum for Insects 2014 Artist
Stochastic Resonance 2013 Artist
Action Potential 2013 Artist
Extract 2012 Artist
Future Photon 2011 Artist
2017   Ohio Arts Council
2017 Greater Columbus Arts Council
2005 Rotary Centennial Service Award for Professional Excellence
2004 Ohio Senate Outstanding Achievement Award
Ohio House of Representatives Artistic Achievement Award
2003 Ohio Department of Rehabilitation and Correction – Gold Star Award
2001 Ohio Arts Council/Ohio Dept. of Education Public Art Competition Winner
2001 Arts Freedom Award
2000 University of Toledo Public Art Competition Winner
Rockville, Maryland Public Art Competition Winner
1999 Ohio Arts Council - Project Grant
1996 American Society of Landscape Architects, Honor Award
Ohio Arts Council Public Art Competition Win
1995 Ohio Arts Council, Artist's Projects Grant
1986 Greater Columbus Arts Council, Technical Support Assistance Grant
1980 Cabin Creek Center for Environmental Research.
---
Art for a Child's
Safe America
2002-10 Office of Criminal Justice Services – Program Grants
2004 Ohio Commission on Minority Health – recognition for outstanding minority health education publication "A Caged Bird"
USDOJ, Office of Juvenile Justice and Delinquency Prevention Grant
2001-04   Ohio Dept. of Rehab. & Correction, Art Resiliency Program Grant
Alien Grant – Ohio Dept. of Rehab. & Correction, Art Resiliency Program
2002- 04 Office of Criminal Justice Services – InSide Out Program
2003 Ohio Arts Council–Operations Grant
2001 Greater Cincinnati Common Grant –
KnowledgeWorks Foundation
2000 Alien Grant – Ohio Dept. of Rehab. & Correction, Project Support
Office of Criminal Justice Services, Memorial Project Support
1999 Office of Criminal Justice Services, Memorial Project Support
Ohio Arts Council - Sudden Opportunity Grant
1998 Office of Criminal Justice Services, Project Support
1997 Ohio Arts Council, Technical Assistance Grant
1994 Ohio Arts Council, Technical Assistance Grant
Invitational Arts Incorporated, Trustee
ArtSafe Foundation, Founding Director
Operation Hope and Health, Trustee
Rotary, Committee Chair
State of Ohio Department of Education, Arts Education Advisor
Columbus Public Schools Arts and Career Center, Mentor
Columbus Center for Architecture and Design, Member
Ohio Center for Law Related Education, Member
United States Air Force
1978 Paris, Prix de Paris
1973 Columbus, Ohio, Beaux Arts Liturgical Award
1970 Israel Prize, International Diamond Design
1999 Ohio Art Educators Conference
1999 Ohio Youth for Justice Conference
1998 Harvard School of Public Health, Survivors of Violence Conference,
Contact 2018
Vorys, Sater Seymour and Pease LLP
Poesis 2017/2018
Graceworks, Bethany Lutheran Village
Wind & Wings 2016/17
Dayton Children's Hospital
Perpetual Illumination 2016
North East OH Medical University,
Currents 2016
Dayton Metro Library
Waters of Creation 2015
Graceworks, Bethany Lutheran Village
In Your Backyard  2015
Akron Children's Hospital
Fitting the Pieces 2014
City of Columbus, OH
ColorPlay 2013
City of Coral Springs, Florida
Faithful Caring 2010
Graceworks, Bethany Lutheran Village
ColorPlay-2010
City of Beachwood, Ohio
Balance of Life 2009
Graceworks, Bethany Lutheran Village
I Give You Peace – 2008
Lutheran Home at Concord Reserve
Lucasville Prison Riot Memorial – 2006
State of Ohio
Recovery- 2006
Southeast Inc, Columbus, OH
Quest - 2003
Ohio Department of Education
ColorPlay - 2002
City of Rockville, Maryland
Integrity – 2000
State Teachers Retirement Association
Crossroads -1999
Ohio Chamber of Commerce
Contact - 1998
Franklin University, Columbus, Ohio
Homage - 1994
Mount Carmel Health
Intersect  - 1992
Huntington, Columbus, OH
NavStar - 1991
City of Columbus, Ohio
Spiral of Life - 1989
Graceworks, Bethany Lutheran Village
2014 William Thomas Gallery, Columbus, OH
2013 Columbus Cultural Art Center
2004-1997 Memorial to Our Lost Children, touring exhibition, Ohio
2000 Franklin University, Columbus Ohio – A Retrospective
1980-2000 Beachwood Center for the Arts, Sculptures of the Millennium Exhibit
Holter Museum of Art, ANA 29 Show
Greater Cincinnati Memorial to Our Lost Children, touring exhibition
1996 Columbus Museum of Art, Ohio
1995 Taylor's, Hot Springs, Arkansas
Sculpture on the Green, Worthington Arts Council, Worthington, Ohio
Columbus Art League, Columbus, Ohio
1991-92, 95 Columbus Art League Invitational,
1994 Pearl Conrad Gallery, The Ohio State University, Mansfield, Ohio
Cleveland Sculpture Center, Cleveland, Ohio
Gallery V, Columbus, Ohio
1993 Beachwood Center for the Arts, Beachwood, Ohio
Columbus Cultural Arts Center, Invitational, Columbus, Ohio
1990 Southern Ohio Museum and Cultural Center, Portsmouth, Ohio
Construct Gallery, Phoenix, Arizona
1981-0  Soufer Gallery, New York
1988 Park Gallery, Columbus, Ohio
1985 Columbus Museum of Art
1984 Beachwood Museum, Cleveland, Ohio
1982 Franklin University, Columbus, Ohio
1980 Artreach Hawaiian Exhibit, Honolulu, Hawaii
1979 International Sculpture Fair, New York
1978 Galleries Raymond Duncan, Paris
1973-77 Jaro, New York
1976 Headly Museum, Lexington, KY
1975 Flagler Museum, Palm Beach, Florida
1974  Smithsonian, Renwick Gallery Invitational
1974 Renwick Gallery, Smithsonian, Invitation